Toronto (September 1, 2015) – Today the Canadian Foundation for AIDS Research (CANFAR) announced their grant allocations for HIV and AIDS research that will help us better understand the virus and work to ultimately end AIDS.
As the largest charitable funder of HIV research in Canada, CANFAR is providing $765,000 to fund innovative Canadian studies that are impacting the lives of Canadians and millions of people globally. The past 30 years have seen incredible research advancements, and now is the time for Canadians to support and push forward in hopes of creating an AIDS-free future.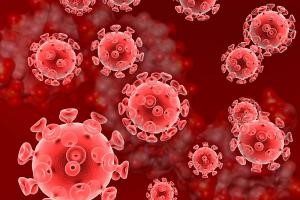 CANFAR funding is a direct result of Canadian generosity and all funds raised support Canadian research. Donations will sustain pioneering investigations – from remediating cognitive impairment in older people living with HIV – to understanding issues affecting infant feeding – and discovering the impacts of HIV on fetal development.
"This year's donations will bring new momentum to Canadian research, and fund innovative studies across development and treatment," said Dr. Stanley Read, Chair of CANFAR Scientific Advisory Committee. "We've selected new projects that reflect the need to understand both the impact of HIV on the body, and the effects of HIV medications."
Canadians across the country have shown their support for research through a variety of philanthropic initiatives. Four university students from across Canada, for example, created 'Cycle 4 CANFAR' to raise HIV and AIDS research funds as they cycled across Canada just this summer. Chris Davidge, team lead for Cycle 4 CANFAR was inspired to act after a post-high school trip to Africa, where he was saddened to learn that 90 per cent of the children that he worked with while volunteering at local schools and orphanages were infected with HIV. After a 60 day and 6600km journey, the foursome raised nearly $45,000 that will go directly to a Montreal pilot study examining HIV and memory loss.
"Our ride was the experience of a lifetime, and we couldn't be more excited to see our donations make a true impact in the lives of Canadians," said Chris Davidge, team lead for Cycle 4 CANFAR. "We used Cycle 4 CANFAR as our own way to raise awareness and funds for HIV and AIDS, and hope our efforts have inspired others to support such an important cause."
CANFAR would like to thank the many generous donors who make the research fund possible, and the Scientific Advisory Committee and Canadian researchers who have contributed to the review process.
While research has evolved our understanding of HIV and AIDS, there is still no cure. The ongoing support of all Canadians is required to continue our search for an AIDS-free tomorrow.