CANFAR is delighted to announce that Tully Luxury Travel has made a generous 5-year commitment to CANFAR. Each year, Tully Luxury Travel will be contributing a luxury cruise to support the Bloor Street Entertains (BSE) Online Auction.
The luxury cruise experience that was donated from Tully Luxury Travel for Bloor Street Entertains' 2017 Online Auction, helped in making it the biggest and most successful ever. In total, BSE's Online Auction managed to raise more than $110,000 dollars for HIV research and awareness in Canada. A huge thank you to Mary Jean Tully and her entire team. We look forward to working with you over the next five years!
When planning your next luxury travel expedition, be sure to keep Tully Luxury Travel in mind. Tully Luxury Travel is dedicated to sharing the world's most inspiring, life-enriching travel experiences with their discerning global clientele. Their expertise comes from first-hand knowledge of the destinations that they sell.
You can visit their website and start planning your dream vacation at: https://www.tullyluxurytravel.com/
CANFAR would also like to be sure to send a special thank you to our 2017 BSE Co-Chair, Mrs. Sylvia Mantella, for introducing the Foundation to Tully Luxury Travel.
CANFAR remains truly grateful to all supporters of Bloor Street Entertains and the generosity that is shown in helping raise funds for critical research of HIV and AIDS in Canada.
Thank you,
Kyle Winters
President & Chief Operating Officer at CANFAR
See below for the original announcement released from Tully Luxury Travel:
TORONTO, Dec. 8, 2017 /CNW/ – Mary Jean Tully, Founder and CEO of Tully Luxury Travel, has made a generous commitment to CANFAR, the Canadian Foundation for AIDS Research.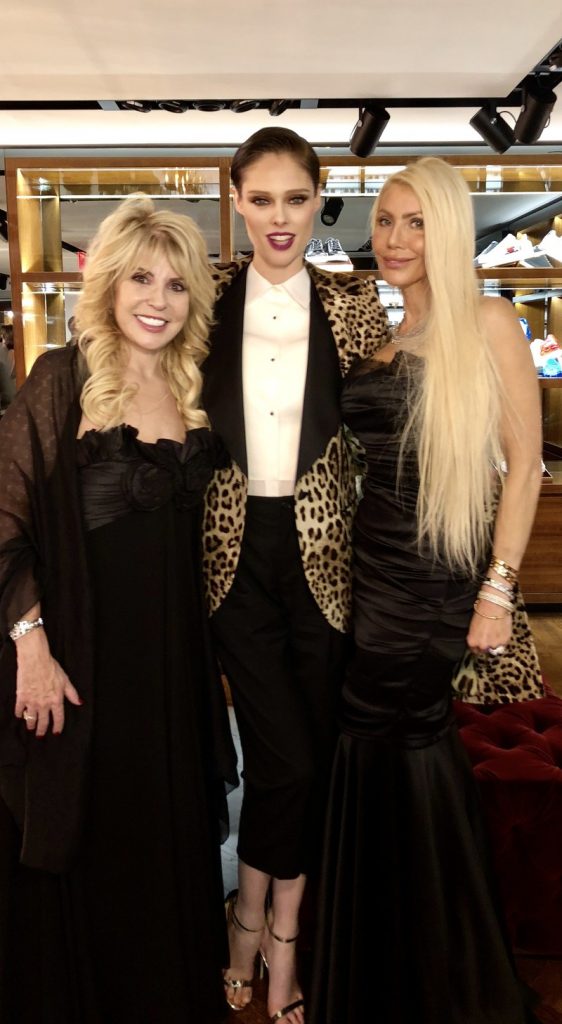 Held on November 29th at the Four Seasons Hotel Toronto, Tully was among the business and philanthropic leaders who enjoyed a night of dining and entertainment at CANFAR's Bloor Street Entertains. Co-chaired by Coco Rocha and Sylvia Mantella, the annual event is Canada's largest fundraising gala for HIV and AIDS research. Not only did Tully donate a luxury cruise to the silent auction, she promised to support the foundation for another five years.
An avid Conservationist, Tully advocates passionately for the protection of wildlife in Africa, where poaching poses an urgent threat to Elephants, Rhinos, and Big Cats. Her desire to give back has led to partnerships with conservation champions such as The David Sheldrick Wildlife Trust and Rhinos Without Borders.
Tully's new relationship with CANFAR is an expansion in the scope of her philanthropy. "Each day inspires me to help bring about change," says Tully. "Along with my conservation efforts, I'm committed to doing all that I can to support the monumentally important research that CANFAR enables."
ABOUT TULLY LUXURY TRAVEL:
Award-winning Tully Luxury Travel is a Canadian company that offers world-class travel experiences through its three divisions: Cruise Professionals, African Dreams and Private Travel Designers. The agency is recognized globally for its long-standing partnerships with the world's best cruise lines, hotels and travel providers, exceptional customer service, and the unparalleled expertise of their expert Travel Designers.