Research announcement: CANFAR continues to support several ongoing research projects.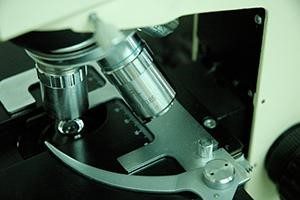 The Canadian HIV Cure Enterprise and EPIC4 project supports research dedicated to finding a cure. ($80,000)
"Engage Project" a research project dedicated to HIV Prevention in Canadian gay and other Men who have Sex with Men. ($100,000)
The 19th CANFAR funded Postdoctoral Fellow in collaboration with the Canadian HIV Trials Network, a role that empowers new researchers entering the field of HIV and AIDS. ($50,000)
The CANFAR / St. Paul's Hospital Chair in HIV/AIDS ($80,000)
CANFAR distributed funds for two research projects that concluded in F16.
Dr. Lena Serghides Dr. Michel Tremblay each received a grant of $80,000 ($160,000)
CANFAR awarded new Innovation grants in two categories of funding.
$25,000 one year grants: Principal Investigators Dr. Nicole Bernard, Dr. Isabelle Boucoiran, Dr. Zabrina Brumme, Dr. Linda Chelico, Dr. Sarah Flicker, and Dr. Stephanie Nixon, Dr. Michael Grant. ($175,000)
$160,000 two year grants: Principal Investigators Dr. Andrew Mouland and Dr. Mario Ostrowski ($160,000)
This research announcement highlights CANFAR's dedication into finding advancements in the areas of  prevention initiatives, treatment and care improvement, and cure possibilities.
CANFAR would like to thank all the researchers who submitted for grant proposals, as well as our Scientific Advisory Committee and our community of proposal reviewers for their support in this process.
All of the successful projects are detailed on CANFAR's website. CANFAR will continue to report on these research projects throughout the year.