A large part of CANFAR's pride as an organization is the fundraising events we host throughout the year. However, we cannot take sole credit for the success of these huge projects.
Throughout the years, CANFAR has developed many relationships with sponsors and partners that have shown undying commitment to the Foundation and its cause, and for that we are truly grateful. In this corporate partners highlight, we profile Salah Bachir of Cineplex Media and Nada Ristich of BMO, two of CANFAR's most ardent supporters.
Corporate Partners Highlight: Cineplex Media

This year CANFAR celebrates the  20th anniversary of Bloor Street Entertains (BSE), our flagship fundraising gala. As this milestone rapidly approaches, we gratefully acknowledge Cineplex Media, one of our longstanding corporate partners. Our sincere gratitude is also extended to Salah Bachir, President of Cineplex Media.  Cineplex Media has supported Bloor Street Entertains from the very beginning, due in large part to Salah. Salah is one the founders of Bloor Street Entertains, formerly known as Food for Thought. Food for Thought began as a collection of fundraising dinners intimately hosted in private residences across the city. Over the past two decades, Salah has played a significant role in helping to grow BSE to what it is today – the largest and only fundraising gala in Canada dedicated to raising funds for HIV research. Over the years, Salah and Cineplex Media have always been there to answer the call from CANFAR. Their support is recognized across the board at CANFAR, from events, to programs, to prevention and awareness initiatives. It is a privilege to recognize them in this small way, and say thank you on behalf the leadership and team at CANFAR.
Corporate Partners Highlight: Bank of Montreal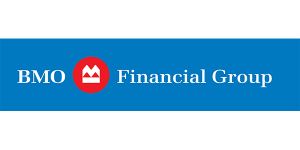 The Bank of Montreal (BMO) has been a key supporter of CANFAR since 1991. From a presenting sponsor of Bloor Street Entertains, to supporting our young professional programme, to event support, BMO has been there. We remain extremely grateful to BMO, and to Nada Ristich, Director, Corporate Donations for BMO Financial Groupand dear friend of CANFAR. Nada, is one of the most respected leaders in the country when it comes to operating an effective and successful corporate giving program. She has been a champion of CANFAR, and an advisor on many occasions. Without exception her leadership and care for the cause has helped CANFAR grow closer to its mission – ending AIDS through research. Thank you BMO! Thank you Nada!
Authored by Debbie Osske