Earlier this week, Health Canada approved a once-daily HIV prevention pill. The pill, called Truvada, has been approved in the USA for more than a year and has shown to be extremely effective in preventing HIV in many at-risk populations.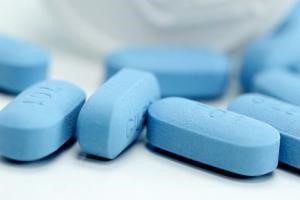 Pre-exposure Prophylaxis, or PreP is a prevention method that involves taking anti-retroviral therapy (ART) regularly for a period of time to prevent contracting HIV.
CANFAR Scientific Advisory Committee member Cecile Tremblay is quoted saying:
"Multiple clinical trials have demonstrated that Truvada for PrEP is effective at reducing the risk of HIV infection acquired through sexual exposure," said Dr. Cécile Tremblay, Professor, Department of Microbiology, Infectious Diseases and Immunology, Université de Montréal, and infectious disease specialist, CRCHUM.  "The number of new HIV infections in Canada has remained steady over the past several years and it is exciting to consider the potential impact of a new tool to help lower the rate of HIV infections in the future."
Health Canada has approved Truvada to be used in combination with a number of other prevention tactics including:
Testing for HIV before starting the drug.
Screening for and, when necessary, treatment of sexually transmitted infections.
Regular and frequent testing for HIV while using Truvada.
Use of condoms
Next Steps: Increase Accessibility of Truvada
Many in the medical community note that the next steps to increasing the efficacy of the druga as a prevention tool include increasing its accessibility. Some factors for consideration include:
The cost: Currently, Truvada costs upward of $1,000 per month
Availability: Advocates note that with the right guidelines the drug could be prescribed by family doctors in communities across Canada, rather than by specialists in specialized HIV clinics, often only available in urban centres.